Monday Bolts: 05.18.20
Chris Paul puts the "consensus" on the record for the players, says they "want to play bad" in an appearance on The Jump:
"Blackballed" is out on Quibi today, co-produced by Paul. "If you don't stand for something…then you're part of the problem." (Free trials available for non-subscribers.)
Victor Oladipo talks to Marc Spears about being an executive producer for Kevin Durant's "Basketball County: In the Water" documentary: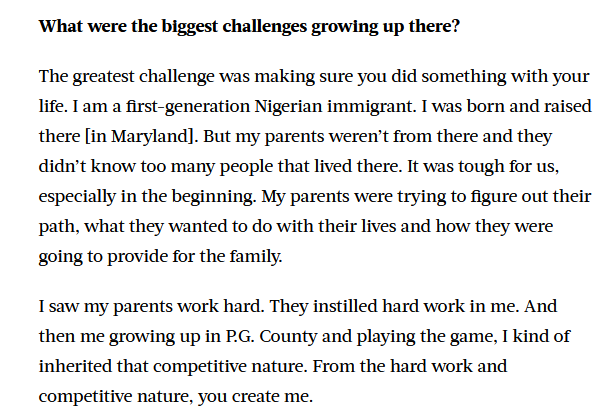 Soraya Nadia McDonald (Undefeated) reviews Durant's film as mediocre, and says the screen is another realm in which KD is stuck in LeBron James' shadow: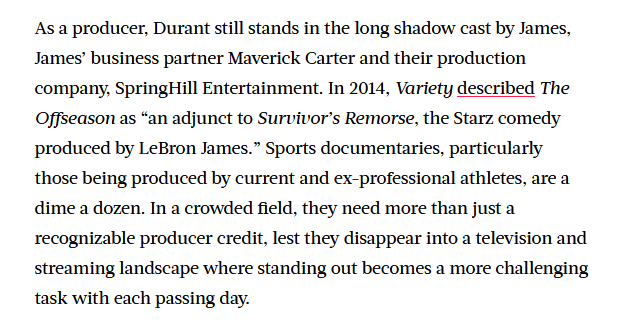 Neal Leitereg (LA Times) says that Chris Paul has purchased an LA home for a cool $11 million.
Bobby Marks' cap implications ($160 million tax penalty for the Warriors, $20 million in losses for small market teams depending on revenue sharing) highlight CBA structure changes he says are needed.
Mike Prada (FiveThirtyEight) contextualizes both MJ and LeBron's competition level in the playoffs, and both all-timers come out with some more GOAT ammunition.
The Jordan hype doc is starting to be used as an argument for his greatness, which is silly. Let's look poke some holes in the myth of The Last Dance.
Gary Payton did in fact bother Jordan in the '96 Finals, if you trust the numbers instead of the doc instead of MJ's assertion on the screen. Logan Newman (USA Today) makes the case.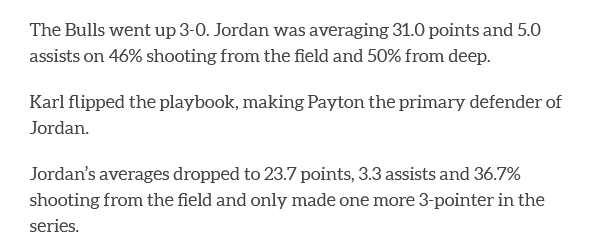 Jordan was not an equal opportunity bully, as he ceased the tough talk for Bill Cartwright when the big man made a not so veiled threat of retaliation (H/T r/NBA):