Thunder and Rockets Boycott Game 5
The Oklahoma City Thunder and Houston Rockets have jointly agreed not to play Game 5 of their first round series scheduled to be played tonight, presumably in protest of the shooting of Jacob Blake.
The Milwaukee Bucks were the first to boycott a playoff game earlier this afternoon. After Oklahoma City's win in Game 4 of this series, Chris Paul used his postgame interview to bring attention to Blake, who was paralyzed as a result of the incident.
Aside from the health concerns and immense practical difficulties that came with restarting the NBA season after a prolonged suspension due to the COVID-19 pandemic, the ongoing prioritization of social justice issues gave pause to some of the league's players as they deliberated the return to play in Orlando. After participating in the historic and massive national protest movement following George Floyd's killing at the hands of police, a cohort of players reportedly deliberated whether a resumed NBA season would be an opportunity to distract or amplify their voices for Black Lives Matters, voter registration, and other issues. The league and players agreed on a gamut of social justice messaging that would accompany the restart, including most notably a "Black Lives Matter" court design for all games, messages like "Say Her Name" and "Equality" on player jerseys, and an understanding that many media sessions would be leveraged for matters besides the on-court product.
At this time, no player or team representatives have spoken about the decision to sit out today (the Thunder canceled coach Billy Donovan's media session), but the Boston Celtics social media team did publish an image directing demands for justice to the Kenosha, Wisconsin authorities where Blake's shooting was caught on video: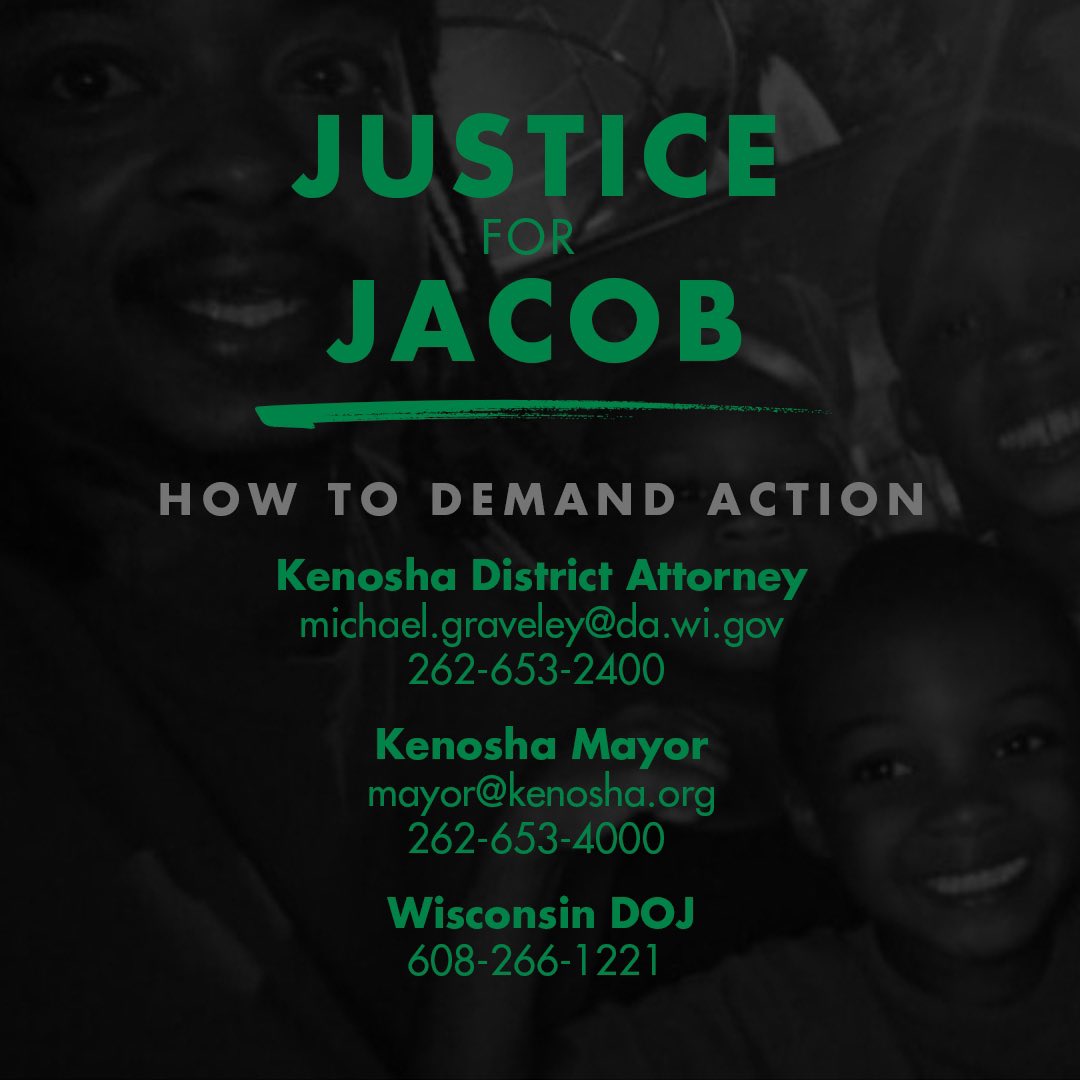 At least some players are entertaining the idea of boycotting the entire postseason's completion. The league said that the entire slate of games today will be "postponed" and rescheduled.