Friday Bolts: All Star Break
NBA All-Star Weekend kicks off tonight in Salt Lake City, Utah.  Tonight, Jalen Williams and Josh Giddey take part in the Rising Stars Game, and on Sunday, Shai Gilgeous-Alexander will appear in his first All-Star Game.
Absent, however, is any Thunder representative on Saturday Night.  The league had multiple chances to put the league's second-best three-point marksman, Isaiah Joe, in the Three Point Contest, but for some reason Joe will not be a participant.
This past week, some HOT videos of Chet went viral on Thunder Twitter showing Holmgren looking good on his path to recovery.
Marc Spears (Andscape) dropped a bombshell this week, claiming that OKC promised Jabari Smith Jr. he would be selected at no. 2.  In case you weren't aware from, literally, the tweet above, the Thunder drafted Chet Holmgren, not Smith.
Now, OKC has been known to extend draft promises, but it's definitely not the Thunder MO to do so with playerss at the top of the draft.  The reason for extending a promise is to limit the number of workouts a later pick might do with other teams, to increase the chance the player and team end up together.  It's almost nonsensical to promise a player who was virtually guaranteed to go top 3.
Ahead of All-Star Weekend, SGA was named Western Conference Player of the Week.
Not only is Jalen Williams a Rising Star, the rookie has been earning a little bit of Rookie of the Year buzz.  Though unlikely to take home the award, J Dub has proven himself among the league's best rookies, including landing atop the latest CBS Sports NBA Rookie Rankings.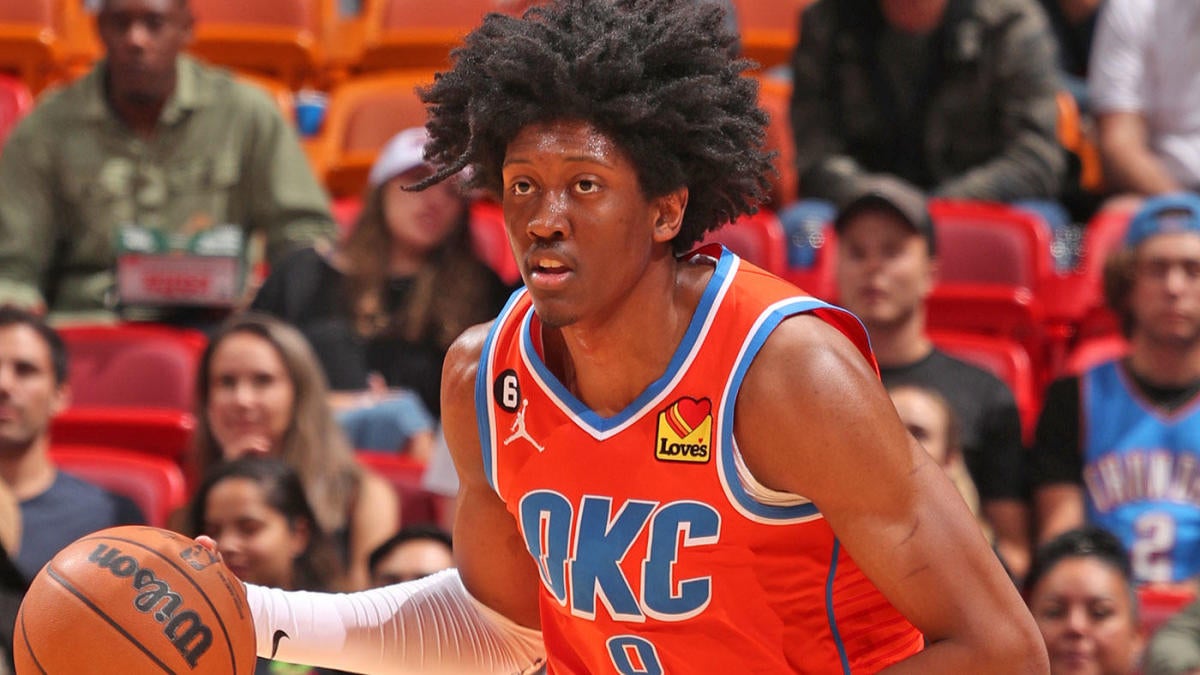 But in an interesting story of his pre-draft workouts, Jalen apparently had no idea Mmark Daigneault was OKC's coach.
At the trade deadline, the Thunder dealt two but picked up Dario Saric from the Phoenix Suns.  Clemente Almanza (Norman Transcript) writes that Saric thinks he could contribute to the team, and he should get a chance to do so.
In other transaction news, Justin Jackson, acquired from Boston in the Mike Muscala trade, was released which opened the door for OKC to sign Eugene Omoruyi to a full NBA contract.
And the Omoruyi signing opened a two-way contract spot for Olivier Sarr.