Friday Bolts: One. More. Game.
After hitting .500 at 36-36, the play-in seemed likely with sights set on the playoffs. In the nine games since then, the Oklahoma City Thunder has gone just 3-6, dropping to 10th in the Western Conference.  As a result, unless the Dallas Mavericks lose one of its last two games (Chicago, San Antonio), OKC will need a win against the Memphis Grizzlies on Sunday night to capture the last play-in spot.
Needless to say, after Chet Holmgren was sidelined for the season with a lisfranc injury, most predictions had the Thunder winning somewhere around 24-25 games.  After last night's must-have win over the Utah Jazz, OKC has 39 wins.  So, to say the team has overachieved might be a huge understatement.
The Thunder would not be here without Shai Gilgeous-Alexander playing at an All-NBA level.  But how did SGA get to where he is?
Royce Young of the Oklahoma City Thunder sat down and talked with Shai about his journey to stardom.
Cliff Brunt (AP) profiles SGA and how he has been the catalyst to the team's surprising ascent.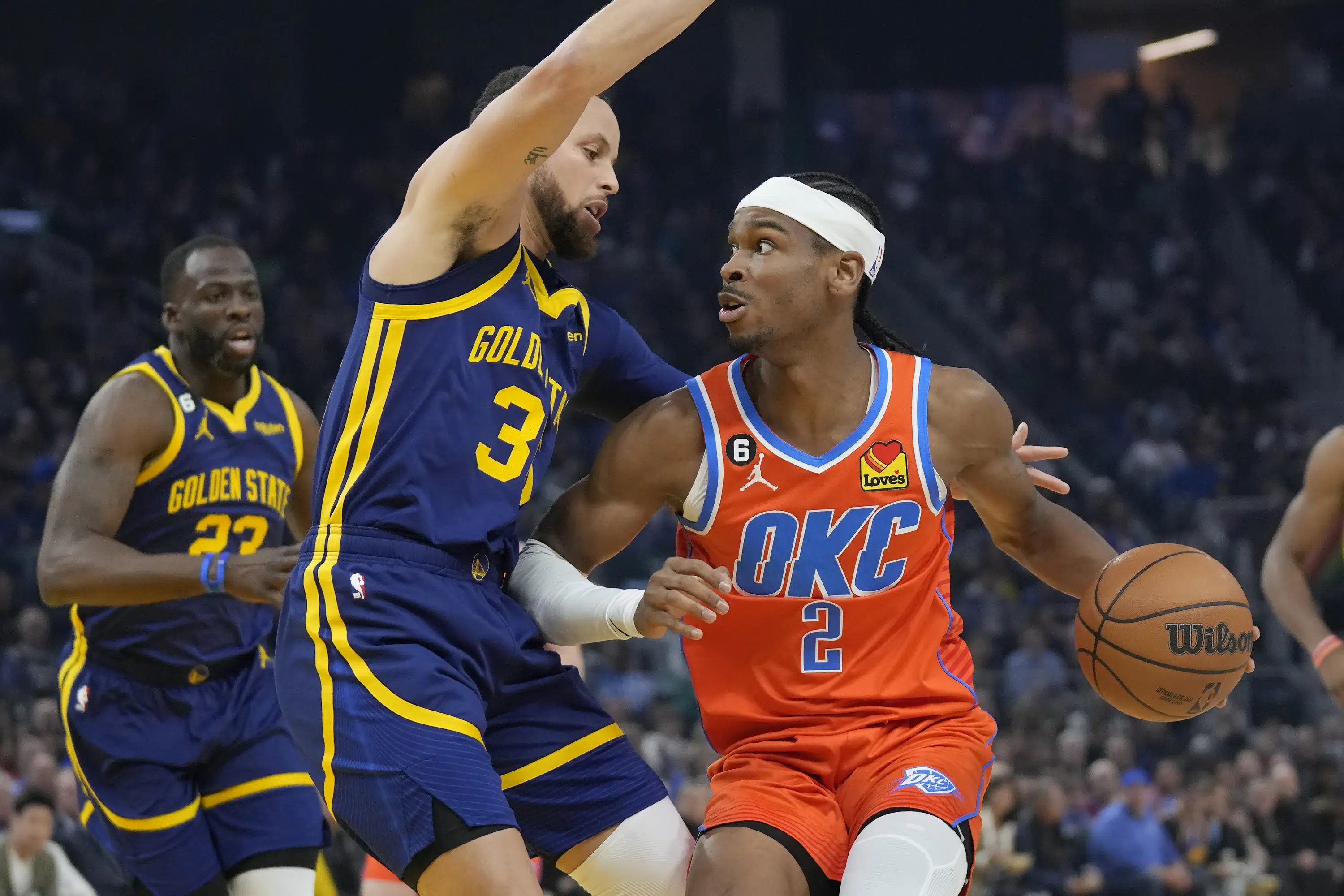 In the 2009-10 season, a young, upstart Thunder squad surpassed expectations and nabbed the last playoff spot.  The vibes from 09-10 are being felt again in OKC, with this season looking like the end of a rebuild and the beginning of a something special writes Seerat Sohi (The Ringer).
Speaking of years past, a hallmark of OKC's small-town, close-knit feel was the way its fans showed up for the team, like showing up in the middle of the night to welcome the team after a road game.  Well, kids, it's back...